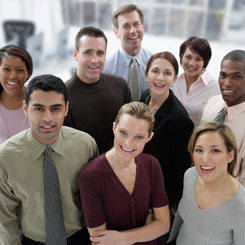 Developed from their ancestor surveys with first names like "Attitude" and "Satisfaction", engagement surveys are designed to measure one very important thing: How many of your employees really give their all?
While this intention is right on target, approaches throughout the marketplace often miss the mark. Perhaps some of this sounds familiar:
Too Long: Surveys have bloated to 50 questions or more which turn off employees and cause them to pass on participating
Too Many: Questions cover every corner of your company so it's hard to know which items really matter to employees, regardless of how they rate them
Too Stale: Time delays between gathering data, evaluating it, and getting back to employees make the survey process feel like the budget process
Too Infrequent: Employee opinions change more often than once per year, and it's hard to motivate managers to improve when they know the next survey is many months away
But most importantly, typical engagement surveys offer benchmarks but not solutions. Their best value is to track whether the company score improves each time or gets worse, and the same for each department.
The Performance GPS Engagement Survey fixes all of the above. It is short, just 10 items that have been researched to measure your employees' real levels of engagement for your company, each department, and each manager. And because it is short, more employees complete it and you can ask them to do so more frequently. In fact, we recommend you survey all of your employees or at least a sample every quarter so you know their pulse…and each manager has a new score to improve.
Our survey also provides a "net-promoter" score for each company, department, and manager. "Net promoter" measures the difference between the numbers of employees who recommend your company versus the number who do not, which research tells us is the ultimate measure of engagement.
As importantly, our survey comes with solutions. Each manager receives a customized set of recommended next-steps in order to improve engagement, increase productivity, and raise their next survey score.