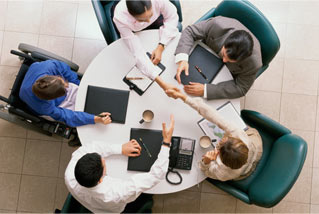 Client companies invite us to visit their work locations onsite in order to design and report customized solutions based on their unique retention or engagement challenges. After sharing and discussing the Diagnostic Analysis with key leaders, some companies contract with us to implement the solutions as well.
The typical Diagnostic Analysis fulfills these objectives:
Identifies why employees join, stay, and leave, as well their drivers of engagement
Measures the degree of engagement and retention accountability on all management levels
Provides prioritized solutions to improve engagement and retention along with specific measurable goals
Determines the cost of turnover and dis-engagement across the organization and for specific jobs, with the assistance of Finance employees
This project will include a 3-day diagnostic onsite visit to learn current engagement and retention practices and includes the following activities:
People-management processes: Detailed investigation of each process including sourcing, hiring, onboarding, training, coaching, and rewards and recognition; all processes are evaluated for the single criteria of whether they contribute in the best possible ways toward engagement and retention
Employee and management input: Interviews and focus groups with executives, managers, supervisors, and employees to learn why employees join, stay, and leave, the role of supervisors in engagement and retention, and the degree of accountability for engagement and retention from first-line supervisors to top executives
Data analysis: Often times when employees leave tells us more than why they leave, and a detailed data review opens doors to solutions
Cost analysis: Provide a model and coaching to Finance in order for them to identify the costs of turnover and disengagement, such that these costs can be included when reporting all engagement and retention goals and results
The resulting Action Plan includes key findings and a recommended, sequenced engagement and retention improvement plan. This report will be delivered in person, onsite, in the presence of top executives, human resources professionals, and managers who are invited to attend.